Cal-Driver-Ed.Com

California's Home Study Driver Education Class
A service of Pacific High School. This home study correspondence course satisfies the California Vehicle Code driver education requirements for students to obtain a DMV learners permit and drivers license. Designed for high school freshmen and sophomores in Sacramento, San Francisco, Los Angeles, Long Beach, Orange, San Diego, Riverside and all other areas of California.


Meets the California DMV requirements for students under 18
to get a Learners Permit and a Drivers License
AAA Membership & Road Service
As a new driver, joining AAA gives you a wealth of benefits that will save you time, money and aggravation. Membership starts with 24-hour Emergency Road Service, but that's just the beginning.
They can help you buy or sell a car, find a mechanic, save on car parts or access many DMV services.

AAA has the best maps and TourBooks tohelp you find your way.

Insurance through AAA for your car can give you some of the best rates available in California

If you're in Northern California, contact the California State Automobile Association.

The Automobile Club of Southern California serves the following California counties: Inyo, Imperial, Kern, Los Angeles, Mono, Orange, Riverside, San Bernardino, San Diego, San Luis Obispo, Santa Barbara, Tulare and Ventura.

Driver Training
Traffic School
Already Have Your License?
Looking for a Traffic School?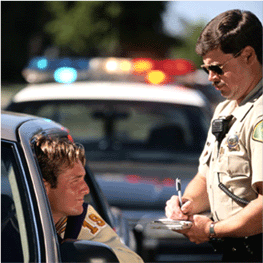 Traffic school will help keep your auto insurance costs lower if you receive a traffic ticket.
Every licensed California Driver must have auto insurance to drive a vehicle in California. Proof of insurance must be provided to the California DMV when you obtain your drivers license (not your learners permit).
Proof of auto insurance must also be provided to DMV when you register or renew the license on a vehicle you own.

Driver Education
California DMV