Cal-Driver-Ed.Com

California's Home Study Driver Education Class
We offer online driver education and home study driver ed courses that satisfy the California Vehicle Code driver education requirements for students to obtain a DMV learners permit and drivers license. Our driver education classes are accepted by the California DMV. Designed for all California high school students in Sacramento, San Jose, Los Angeles, Long Beach, Oakland, Orange, San Diego, Riverside and all other areas of California. A service of Pacific High School.

To easily find this site again, hit Ctrl+D, or drag this link: Cal-Driver-Ed to your Favorites.


The California DMV Driver Handbook
If you drink and drive these are the costs you could pay for a DUI:
Vehicle towing and storage

$187

Booking, fingerprinting, and photo fee

$156

Driver license reinstatement fee

$125

Car insurance increase

$2,700

DUI fine

$480

Assessment for the court system

$816

Community service fee

$44

DUI victims fund

$100

Alcohol abuse education fund

$50

DUI classes

$550

DUI Victims' Impact sessions

$20

Time payment charge

$35

Total fees, fines, and assessments

$5,263*

* If you use an attorney, add $2,000

There is no safe way to drive while under the influence.
Even one drink can make you an unsafe driver.

Source: California Office of Traffic Safety, National Highway Traffic Safety Administration, The Century Council

Already Have Your License?
Looking for a Traffic School?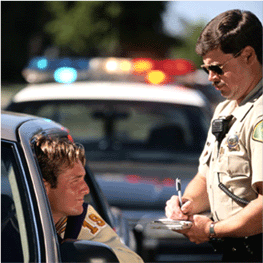 Traffic school will help keep your auto insurance costs lower if you receive a traffic ticket.
Every licensed California Driver must have auto insurance to drive a vehicle in California. Proof of insurance must be provided to the California DMV when you obtain your drivers license (not your learners permit).
Proof of auto insurance must also be provided to DMV when you register or renew the license on a vehicle you own.