Cal-Driver-Ed.Com

California's Home Study Driver Education Class
We offer online driver education and home study driver ed courses that satisfy the California Vehicle Code driver education requirements for students to obtain a DMV learners permit and drivers license. Our driver education classes are accepted by the California DMV. Designed for all California high school students in Sacramento, San Jose, Los Angeles, Long Beach, Oakland, Orange, San Diego, Riverside and all other areas of California. A service of Pacific High School.

To easily find this site again, hit Ctrl+D, or drag this link: Cal-Driver-Ed to your Favorites.


The California DMV Driver Handbook
DMV field offices have varying business hours and days of service. Most offices are open for Saturday service (8:00 AM to 12:00 PM) once a month (usually the third Saturday). A few offices offer only driver license or vehicle registration service. Check the State Government section of your local phone book.
Visit DMV's website: www.dmv.ca.gov for information about:
Field Office—locations, hours, directions, phone numbers
Ordering personalized plates
Driver license and identification card information
Forms—for downloading
Publications—handbooks, brochures, sample tests
Links to other state and federal agencies
Much more

Already Have Your License?
Looking for a Traffic School?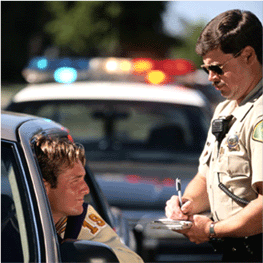 Traffic school will help keep your auto insurance costs lower if you receive a traffic ticket.
Every licensed California Driver must have auto insurance to drive a vehicle in California. Proof of insurance must be provided to the California DMV when you obtain your drivers license (not your learners permit).
Proof of auto insurance must also be provided to DMV when you register or renew the license on a vehicle you own.