Cal-Driver-Ed.Com

California's Home Study Driver Education Class

A service of Pacific High School. We offer online driver education and home study correspondence driver ed courses that satisfy the California Vehicle Code driver education requirements for students to obtain a DMV learners permit and drivers license. Our driver education classes are accepted by the California DMV. Designed for all high school freshmen and sophomores in Sacramento, San Jose, Los Angeles, Long Beach, Orange, San Diego, Riverside and all other areas of California.

To easily find this site again, hit Ctrl+D, or drag this link: Cal-Driver-Ed to your Favorites.



Originally $99.95
Online Course Now Only $9.75
with internet discount
(including DMV Certificate)


Online Course $9.75

WorkBook by Mail $28.95

MultiMedia Combo
Our Online Course plus two DVD's to study at home
Only $58.95

We are one of the oldest and largest online drivers education schools. We can offer low prices due to our advanced internet technology and the volume of students that take our course each month. Sign up for our online drivers ed course and begin immediately.


Cal-Driver-Ed

Pacific High School
5777 Madison Avenue, Suite 810
Sacramento, CA 95841
(916) 338-3900
FAX (916) 338-0700


Request a Duplicate Certificate of Completion

Cal-Driver-Ed is operated by Pacific High School
a private high school operating under
the California Education Code and registered
with the California Superintendent of Public Instruction.
We offer a quality high school education to
all Californians regardless of race, color or creed.
While taking classes through Cal-Driver-Ed,
The student will be concurrently enrolled in
Pacific High School and their local high school.


A high school student spends over 30 hours each week in a classroom.

The State of California requires you to spend 30 hours studying Driver Education before you can obtain a Learners Permit.

Do you really want to spend an extra 30 hours in a classroom on nights or weekends or have to wait until your school finally offers Driver Ed?

Our drivers education courses let you study at home at your own pace, on your schedule, any time of the day or night.

We offer an online course that you can complete on your home computer. The computer scores your exams and your DMV Certificate of Completion will be mailed out the next business day. The system is designed to work well with PC's and Mac's and with any internet connection speed. No special plug-ins are needed.

We also offer a workbook course. Many students choose it if they have limited computer time at home or a very slow dial up connection. The study materials are mailed to you by Priority Mail. You can complete our course as quickly as you can read the class materials and fill out the worksheets. Your parent or guardian can supervise you while you take the final test. Most students pass the exam the first time. We want you to pass! We will correct your final exam and review your worksheets within one business day of receiving your completed materials. Your DMV Certificate of Completion will be mailed out the same day at no additional cost.

Our new MultiMedia Combo includes both our DMV accepted Online Driver's Ed Course plus "The Rules of The Road" a two DVD course that is yours to keep. The DVD's will be mailed to you along with your DMV Certificate of Completion as soon as you finish the online course.

You may also register by mail and send us a check.

After you complete our course (or any other driver education course) you will have to pass the DMV written exam at your local DMV office to obtain your learners permit. We want you to pass! We do everything we can to prepare you for the DMV exam.

We are a year around private high school located in Sacramento and are open Monday through Friday all year long (except for major holidays). You can begin studying immediately.

We have had students from every major high school in California enroll in our course because we can offer it today while your local high school may make you wait until next semester.

Note to Parents: We encourage you to take an active part in your child's drivers ed course. Talk about driving laws, traffic signs and traffic safety while they are riding in the car with you. Give them real world examples of what they are reading about. Check over their worksheets and point out any mistakes. The more they learn now, the safer they will be when they start driving.

We truly believe that driver education is the most important class your child will ever take. You can make a difference in what they learn and how well they learn it. The the experts will tell you that the biggest advantage of home study driver education is that you can be involved and help them learn. It will also help when they take get their learners permit and take driver training.




| |

Copyright © 1999 -
Pacific High School Inc.
All rights reserved.

Los Angeles, California 213, 310, 323
Bell, California 323
Compton, California 310, 323, 562
Downey, California 562
Inglewood, California 310, 323
Torrance, California 310
Whittier, California 562
Norwalk, California 562
Long Beach, California 562
Pasadena, California 323, 626
Glendale, California 323, 818
Van Nuys, California 818
Burbank, California 818
North Hollywood, California 323, 818
Rancho Cucamonga, California 909, 951
La Puente, California 626
Ontario, California 909/951
Pomona, California 909/951
West Covina, California 626
Chula Vista, California 619
El Cajon, California 619
Escondido, California 760
Oceanside, California 760

Vista, California 760
San Diego, California 619, 858
Fontana, California 909
San Bernardino, California 909, 951
Riverside, California 909, 951
Moreno Valley, California 909, 951
Irvine, California 949
Huntington Beach, California 714
Costa Mesa, California 949
Santa Ana, California 562, 714, 949
Anaheim, California 714
Fullerton, California 714
Garden Grove, California 714
Orange, California 714
Corona, California 909, 951
Ventura, California 805
Oxnard, California 805
Simi Valley, California 805
Santa Barbara, California 805
Visalia, California 559
Bakersfield, California 661
Santa Maria, California 805
Lancaster, California 661

Palmdale, California 661
Fresno, California 559
Salinas, California 831
Daly City, California 650
Redwood City, California 650
Sunnyvale, California 408, 510, 650
San Francisco, California 415, 650
Sacramento, California 916
San Mateo, California 650
Concord, California 925
Fremont, California 408, 510, 925
Hayward, California 510
Vallejo, California 707
Oakland, California 510
Berkeley, California 510
Santa Clara, California 408
San Jose, California 408, 650
Stockton, California 209
Modesto, California 209, 559
Santa Rosa, California 707
Redding, California 530

Already Have Your License?
Looking for a Traffic School?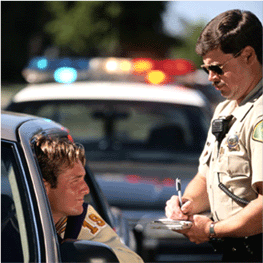 Traffic school will help keep your auto insurance costs lower if you receive a traffic ticket.
Every licensed California Driver must have auto insurance to drive a vehicle in California. Proof of insurance must be provided to the California DMV when you obtain your drivers license (not your learners permit).
Proof of auto insurance must also be provided to DMV when you register or renew the license on a vehicle you own.

---

An essay by one of our students:

Driver Education Online

The time that you have been waiting for all these years has finally come. You just turned 15_ and can't wait to start driving your parent's car around. The first thing that you need to do is get your learner's permit. You won't be able to drive without an adult in the car, but it will allow you to practice and develop the skills necessary to drive a car. The government department that handles all licenses and registration is the Department of Motor Vehicles or the DMV, as it is better known. The DMV requires everyone who is applying for a license to pass two tests, one is a multiple choice written exam and the other is a driving test. Here are the steps that you need to take to prepare for the tests and get your license.
Driver's Ed Online

Even if you don't need this class to prepare you for the written exam, the DMV requires that you pass it, so sign up and do it. The easiest route to taking this course is probably online, though you may find it more beneficial to do it at your high school. If a classroom environment is what you like then do it at the high school or with a local agency. Otherwise, online is definitely the way to go and is almost guaranteed to be the cheapest. Here are a few tips. Even if you are exceptionally bright, don't blow off this class. Study and learn the material and all the effort that you put in will pay off. You need to know it all anyway if you want to drive safely on the road. Once you have this test out of the way, the next thing you need to do is get into a driver's training program.
Driver's Training

The day that you start driver's training, your provisional permit will become valid and you can drive a car as long as a licensed adult who is at least 25 years old is in the seat beside you. Driver's training will teach you how to drive a car and what you need to know to pass the driving test. In driver's training, an instructor will work to teach you everything you need to know but the best way to learn is to drive around with your parents or a friend of your parents. The more that you drive, the more comfortable and confident you will become. Once you finish this course, you are almost at the end.
California Driver's License

You need to have had your permit for at least six months and completed fifty hours of supervised driving, ten of which must be at night. You should be sixteen by now, so the only thing left that you need to do is the road test. Get an appointment with the nearest DMV office and go do it. If you have been driving consistently for the last couple months it shouldn't be any problem at all. Pass the test and you are finished. There are a few small restrictions until you are 18 years old, but you are now a licensed driver.






Current Events in the World
---