Cal-Driver-Ed.Com

California's Home Study Driver Education Class
We offer online driver education and home study driver ed courses that satisfy the California Vehicle Code driver education requirements for students to obtain a DMV learners permit and drivers license. Our driver education classes are accepted by the California DMV. Designed for all California high school students in Sacramento, San Jose, Los Angeles, Long Beach, Oakland, Orange, San Diego, Riverside and all other areas of California. A service of Pacific High School.

To easily find this site again, hit Ctrl+D, or drag this link: Cal-Driver-Ed to your Favorites.


We offer an online drivers education course open to all California High School Students.

For only $18.95 you can begin studying today and complete the course at your own pace.

Your DMV Certificate of Completion will be mailed to you on the next business day after you complete the course.

---

Driver Training in California

Driver training is the "behind the wheel" instruction portion of learning to drive. California requires a minimum of six hours of driving lessons with a DMV licensed instructor.

Once taught by the public high schools, budget cuts have eliminated free driver training classes in California. Almost every teen attends a local driving school.

Before you can get your learners permit, you must obtain a Certificate of Completion from the school where you take driver education.

You must also obtain a Certificate of Enrollment from the local driving school that you plan to attend.

These two certificates along with a fee of $24.00 and your birth certificate must be presented to your local DMV office to allow you to take the written DMV drivers license exam. When you pass the DMV exam you are issued a California Lerners Permit.

Your new Learners Permit will not be valid until after you complete your first driver training lesson and the instructor signs your permit.

Choosing a Local Driving School

Professional driving schools and instructors in California are licensed by the DMV after meeting rigid qualifying standards. Schools must carry liability insurance, be bonded, and maintain complete records for DMV inspection.

Cars are subject to inspection every six months. Instructors must pass a qualifying examination, both written and driving, every four years, or show proof of continuing education in the traffic safety field. If you use the services of a professional driving school, ask to see the instructor's identification card.
Bakersfield Driving Schools
Shafter Driving School
101 James Street
Shafter, CA 93263
661-746-4565
661-721-8261

Esparza Professional Driving School
500 Workman Street
Bakersfield, CA 93307
661-324-1384

Golden State Driving School
2201 S Union Avenue
Bakersfield, CA 93307
661-833-1115

AAA Defensive Driving School
410 W J Street
Tehachapi, CA 93561
661-822-1990

Delano Driving School
1324 Main Street
Delano, CA 93215
661-720-9601

Good Time Driving Schools
2706 Brundage Lane
Bakersfield, CA 93304
661-869-1130

Ultimate Truck Driving School
9000 S Union Avenue
Bakersfield, CA 93307
661-363-5446

Not Recommended:
Drillers Driving School
1700 14th Street
Bakersfield, CA 93301
661-635-0654

Not Recommended:
Affordable Driving School
1603 California Avenue 134
Bakersfield, CA 93304
661-398-9173

Not Recommended:
Coach's Driver School
2721 Jerry Avenue
Lake Isabella, CA 93240
760-379-3195

Not Recommended:
Autobahn Driving School
907 Drummond Avenue
Ridgecrest, CA 93555
760-375-7780

Not Recommended:
Affordable Driving School
Ridgecrest, CA 93555
760-375-6999


| |

Copyright © 1999 -
Pacific High School Inc.
All rights reserved.

Already Have Your License?
Looking for a Traffic School?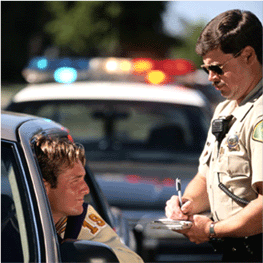 Traffic school will help keep your auto insurance costs lower if you receive a traffic ticket.
Every licensed California Driver must have auto insurance to drive a vehicle in California. Proof of insurance must be provided to the California DMV when you obtain your drivers license (not your learners permit).
Proof of auto insurance must also be provided to DMV when you register or renew the license on a vehicle you own.